Customer Experience
6 reasons why customer loyalty makes your job easier
Customer loyalty should not have an expiration date. Why? Because it can make your job a lot easier. We'll show you the ideal recipe for engaging customer loyalty and share our secret ingredient with you. You don't want to miss this.
Published 09 May 2023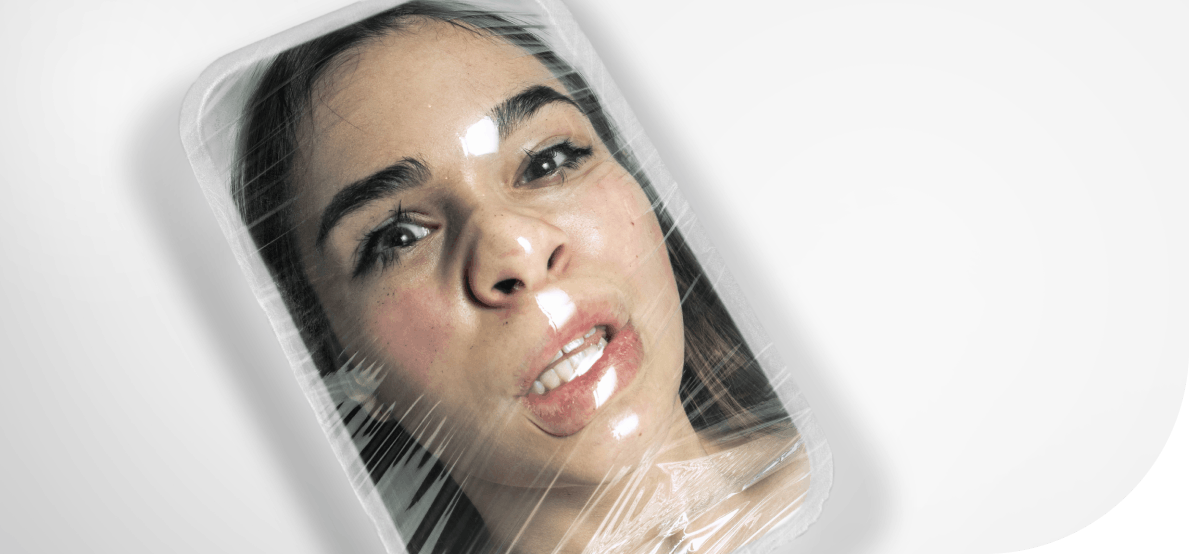 Is customer loyalty important?
Absolutely, because we all know: no customers, no revenue. The focus is often on winning new customers - of course, this is an important sales boost, but what about the customers who are loyal to a company? Those also play an important role and should not be ignored, because there is unexpected potential behind existing customers. Did you know that it takes about 5 to 7 new customers to reach the revenue of an existing customer? So let's ask: aren't existing customers actually the more "valuable" customers?
Reflect on yourself: are you an existing customer of any company? Probably you are, right? Maybe of a service provider, a brand, or an insurance company? This shows us that the topic of customer loyalty is more than present, and you should not miss its opportunities.
What is customer loyalty?
Simply said: customer loyalty is the long-term retention of customers in one's own company, i.e., the conversion of one-time buyers or occasional buyers into returning customers or existing customers. When is a customer an existing customer? Existing customers are customers who have bought from a company at least twice. Generally, they are customers who buy from a company on a long-term or recurring basis.
What is the goal of customer loyalty? Customer loyalty is one of the company's strategies. It aims to achieve safety and an increase in sales for the company by building up a steadily growing group of existing customers.
What instruments can be used to achieve this? Customer loyalty instruments include, for example, implementing bonus programs for existing customers, setting up a complaints management system, or providing a personal contact person. And our secret ingredient is also part of this. More on this later. In general, these instruments should always help to maintain and strengthen the "feel-good factor" of the customer.
And why should you keep an eye on customer loyalty? We'll show you now.
6 reasons why customer loyalty makes your job easier
1. Reducing costs

Yes, the company's costs can be reduced by implementing an appropriate customer loyalty strategy. How? Quite simply: the acquisition of new customers can be expensive. Think of having expensive image advertising, promotions including discounts, etc. So why not invest in the customers who already know you? By building up a large existing customer base, you can create safety and stability in terms of sales expectations for your company. This eliminates much of the need to acquire new customers, and therefore the higher costs.

2. Minimize effort

Often it is difficult to convince new customers of you and your products or services, who do not know you or have never bought from you before. You need to find out what new customers want and how to reach them, and on this basis run advertising and campaigns. So the effort to win these customers is very high. On the other hand, existing customers don't have to be convinced to the same extent as new customers. In addition, there are fewer complaints or returns of purchases from existing customers, because returning customers already know what they are buying.

3. Increase profitability

Existing customers are more profitable than new customers. And that's even though they often make up a much smaller number of buyers. On the one hand, they buy more regularly and, on the other, they buy more extensively or with more price-intensive products or services. Existing customers who trust you are therefore more likely to pay a higher price.

4. Personalize your offers

You always have to get to know new customers first. But your existing customers you know in terms of search histories, purchasing, and ordering behavior. This allows you to target them with customer profiles and create personalized offers tailored to their needs. We all know it: if an offer provides me with exactly what I need at that moment, I am more willing to buy it.

5. Recommendations
Let's be honest: how often do you read reviews before buying a product or booking a trip? Exactly. Generally speaking, satisfied customers are loyal customers. And they share their experiences with others. Through recommendations from your existing customers in their private environment, on platforms or social media, you can therefore automatically gain new customers. And this is entirely at no cost.

6. Optimization through feedback

A comprehensive customer loyalty strategy always includes obtaining feedback from your own existing customers. Negative and positive feedback, as well as suggestions for improvement, can have a significant impact on your own process or product optimization. And who better to give you that feedback than your long-term customers?
And the secret ingredient?
Is Embedded Insurance. What is it about? Embedded Insurance is the hot topic in the industry right now. Embedded Insurance offers companies such as retailers or manufacturers the opportunity to integrate (embed) insurance directly into their existing offering and their own processes - tailored to the customer's needs and with little effort.
What does this mean for your customer loyalty?
Customers who buy a product or service from you can take out the appropriate insurance directly in the purchasing process. They benefit on two levels: on the one hand, their product is protected against all kinds of risks, and on the other, Embedded Insurance takes the extra effort out of finding and taking out the right insurance.
And what is the advantage for me? Strengthening your own customer loyalty! By embedding insurance in your offer, your brand is enhanced from the customer's point of view. Keyword: customer trust and satisfaction. Not to forget: Embedded Insurance is of course also an upsell opportunity for you and gives your sales that extra boost. With hepster, embedded insurance and strengthening your customer loyalty are easy.
Do you want to learn more about Embedded Insurance? We'll answer all your questions about embedded insurance in our related blog post, How to take the headache out of Embedded Insurance.
Get in touch
Would you like to know how you can strengthen your customer loyalty with hepster? We will be happy to explain how.