#hepsterhero stories
Student internship in a start-up? Why not?
What can a student internship in a start-up look like? I have the answer, Lilly, a student intern in marketing at hepster. My experiences and personal insights into my everyday life at hepster can only be found here in my blog post.
Published 30 May 2023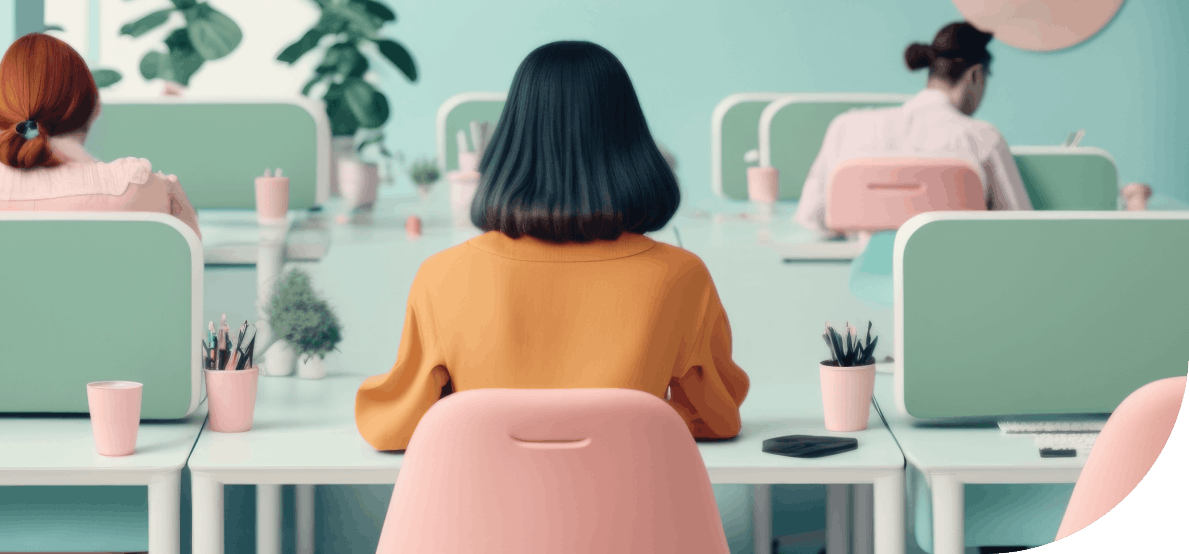 Lilian Krohn | Student Intern Marketing
Hey, I'm Lilly, and I'm a student intern at hepster in the Marketing department. I'm going to tell you a few things about myself and my time at hepster: How did I end up at hepster, what awaits an intern and what is different here than at other companies? You can find out all this and more in my blog post.
My way to hepster
At some point, every student has to do an internship. Personally, I've been thinking for a while about the direction I want to take when I enter the working world later on. What was clear to me from the very beginning was that I wanted to do something where I could live out my creativity.
Then the time had already come: my school published the internship contracts and I started looking for an internship that fit my ideas. Through a friend of my father, I became aware of hepster. He made me the offer to send an application to the marketing department. Marketing? That sounds creative. I didn't think twice and went straight to work on my application. And luckily I got accepted. The time until the start of the internship passed so quickly that I didn't really realize it. And then I already went off to my first day at hepster.
A student internship at hepster - what's different from others?
Before the start of the internship, I already talked a lot with my friends. We were all very excited and curious about what new tasks awaited us. Then the time had come, we went to the internship and right after the first day, we told each other how it went. Already then, I realized how lucky I actually was. Some of my friends told me that they, unfortunately, had almost nothing to do and sometimes had to run after their contacts. On my first day, I got an immediate insight into what to expect and was assigned my tasks for the day or for the entire week. I was also able to get creative right away by starting to retouch pictures.
Why hepster is special for me
One thing I really liked here is that you are introduced to working life very well and are always well-supplied with "assignments". There is hardly ever a time when you have nothing to do. I think the tasks I was assigned were the best ones to show interns what to expect on the job. For example, I had to design a flyer, edit pictures, give a presentation, and much more.
My colleagues were very friendly, easy-going, and always willing to help if I needed help or had any questions. The internship showed me that working life is not as bad as some people say it is, simply because of the team spirit, calmness, and openness that exists here.
What should you be prepared for when considering an internship?
When you start working at hepster, you should definitely not be afraid of dogs, because there are some office dogs that are part of the team. ;)
It is an advantage if you can work well in a team, have a sense of humor, and are creative, because before you know it a colleague will come up with a new idea. On the other hand, you should also be able to deal well with time management, since it happens that some jobs have to be done at short notice. You can also be prepared for flexible working hours and presence in the office. This means that employees can work from home and there are days when the office is full, but there are also days when the office is quite empty. Despite this, you always have the possibility to reach everyone immediately if you have a question or need help.
What do I take away from my internship for myself?
What I particularly liked is that my colleagues help everyone and support each other. There is equality - whether founder, manager, trainee, or intern. That's something I really appreciate and felt very comfortable with. In addition, everyone is very relaxed and always ready for a funny comment. Through the internship, the field of Marketing has become even more interesting for me, and I can very well imagine working in a similar job in the future.
This is music to your ears?
What Lilly describes here sounds good to you? Maybe you would also like to gain this experience at hepster. It's best to get to know us first and then see where your journey might take you later on.