#hepsterhero stories
Insurances are run-of-the mill? Not with hepster.
Yes, it's true. Many insurance companies still work with fixed structures and processes. And I know this all too well. Just another reason why I am now part of the hepster team. I'll tell you more reasons, the opposites and my own story now.
Published 27 Nov 2022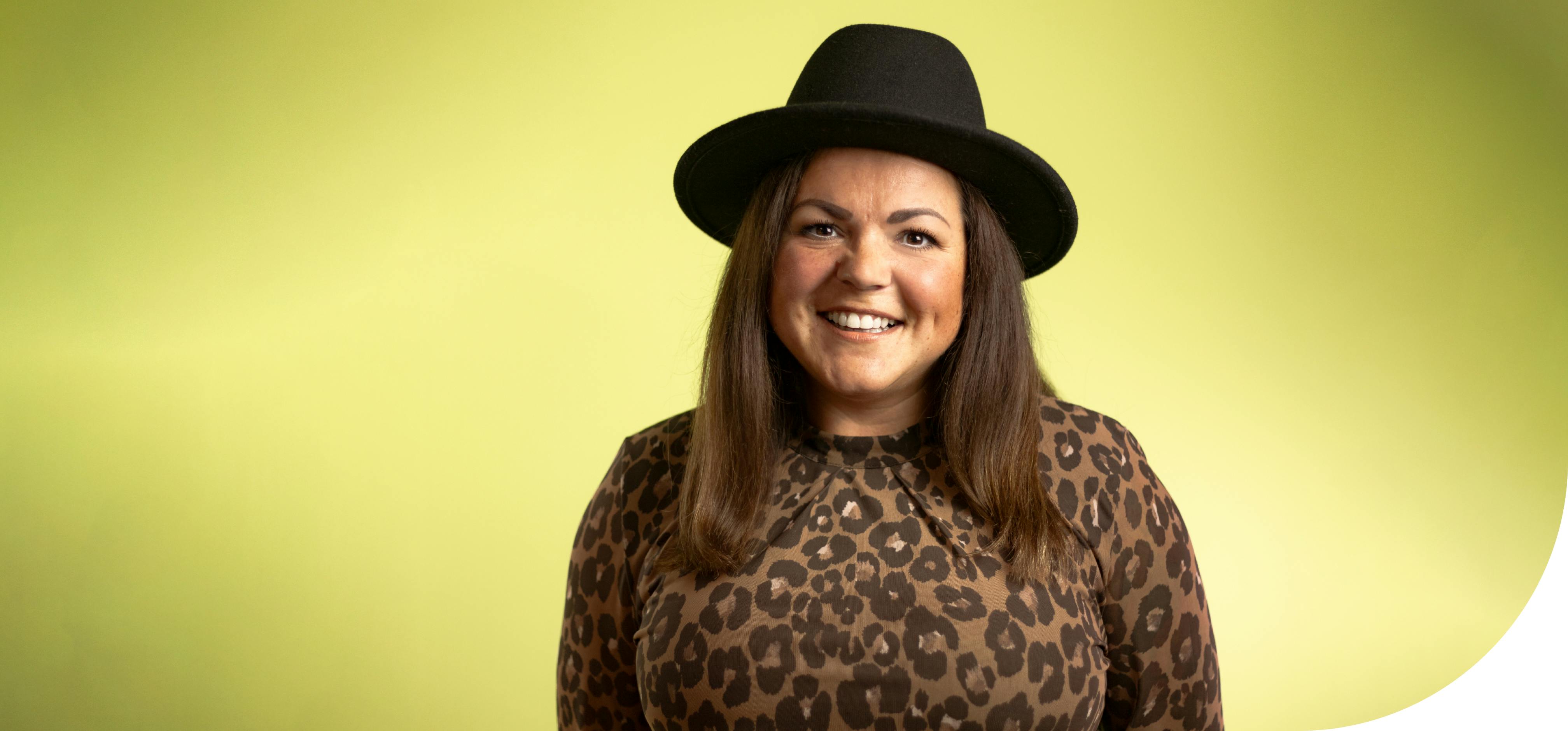 Jette Falk | Team Lead Customer Claims Support
Hello and welcome to my very personal story. I'm Jette, Team Lead of the Customer Support and Claims Department at hepster. Since 1 May 2020, I'm part of the team and hepster's mission. You're probably wondering what this mission is about. Simply said: We want to revolutionize the insurance industry and set new standards for our customers and partners. Since I have experienced the differences between traditional insurance companies first-hand, I can tell you that we are already in full swing to make this mission come true. But, see for yourself in this blog post:

My hepster story
My way of finding hepster
Insurance has always been a part of my career. To be more precise, since 2004. I started classically with an apprenticeship as an insurance specialist. After that, I was employed for eight years in the management of an insurance company and supported insurance agencies on-site. What exactly did I do there? I was responsible for acquiring new customers, supporting existing customers, conducting training courses and processing claims there. For two years, I was also the office manager of a large insurance agency.
And now I'm in a start-up. So I can definitely say: I know my way around the insurance world.
From a safe job to working in a start-up. Why?
My previous jobs were typical insurance jobs in the traditional insurance business. Exactly as you'd expect them to be: Fax machine, 1-sheet scanner, closet walls with customer folders and way too much paper. Simply old-school. In addition, I was often one of the youngest people in the company and was not taken seriously. What frustrated me the most, was my boss's favourite statement: "It's always been like that. It's great that you have ideas, but everything stays the way it is." Sound familiar to you?
This attitude just didn't fit with my vision and, more importantly, my own motivation to make a difference and move forward.
With hepster, it's different
As they say, you never stop learning, and my move to hepster has taught me that things can work differently. Working at hepster shows that it can be different, and my personal development is proof of that. I started as an employee in customer support and claims. At that time, we were still a small team of 3 people. I was not only the contact person for service providers but was also able to contribute my ideas to our product team for the General Insurance Conditions. And why not? Because, in the end, in customer service and claims we are closest to the customers and know their needs best. At the end of 2021, I got the chance to become the team leader for both departments (Support and Claims). Since June 2022, I have been acting as Head of Customer and Claims Support. I'm grateful for the trust for this position and that I got the chance to prove myself. Moreover, I can also support our trainee Moritz to become a businessman in insurance and financial investments. Here, too, hepster supported me by covering the costs of my training license, thus supporting the future of young people and of hepster.
In my opinion, these personal developments would never have been possible before. Now I have been given exactly the opportunities I wanted. I was born in Rostock, so I am more than happy to work in a company that was founded in my hometown and is still based there today.
Our team, which by now no longer consists of only 3 people
What does our everyday life look like?
No day is like the other. It's exciting because we always have claims or cases we didn't know existed. If you used to like playing detective, you're in the right place with us, because our customers are often more creative than any author when some report their claims.
We play a key role in the company's processes, and everyone can contribute their ideas and creative skills to my team. The important thing is to keep a cool head even in stressful situations.
Our three most important defining characteristics:
Team player
Keen on further training and development
Don't lose focus - we need a structured way of working
What makes us special?
We are a colourful mix of trained employees but also career changers. We don't work in a shift system, and on weekends and holidays, we are generally off. We discuss many topics together as a team, so each individual is heard. That is particularly important to me.
Even though we work in a focused manner, we have fun anyway: Sometimes, we laugh so loudly that other colleagues come by and want to get a dose of endorphins. We listen to music in the office, we like to organize team breakfasts and we also like to do things together after working hours. Anyone who is also fluent in irony and sarcasm is a perfect fit for our team.
You want all that and more?
Then you can find our vacancies here.